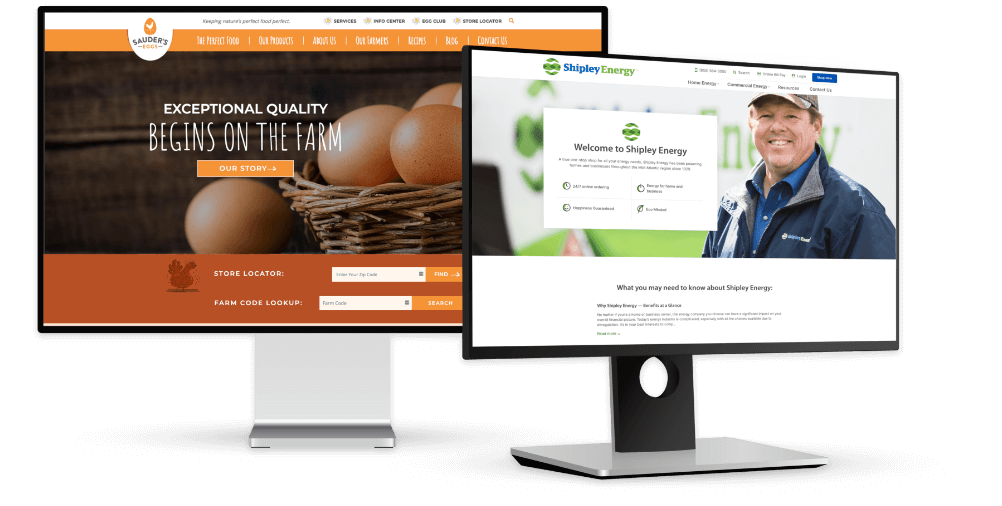 WHAT SHOULD AN EDUCATIONAL INSTITUTION'S WEBSITE LOOK LIKE?
For colleges, universities, and other education institutions, your website has two essential functions: attract new applicants and communicate information to existing students and faculty. Prospective students will likely use your website as their first resource for information about what you have to offer, so its important to make a good first impression.
At the same time, current students and faculty will use your site as a reference tool. So how can you create a website for your college or university website that accomplishes both of these tasks?
These web design tips for educational institutions will assist you in designing a site that is visually appealing, informative, and intuitive to visitors.
Get Web Design Help
USE IT AS A SHOWCASE OF WHAT YOU HAVE TO OFFER
The Internet is one of the first places high school students look when they begin their search for the next step in their education. There is a wealth of information online about colleges and universities, and prospective students will likely feel like they are being bombarded with statistics and figures. At a certain point, all of the schools they've looked at will start to blend together in their minds, so you need to make sure that yours stands out.
Photos and other strong visuals can be a great way to leave a lasting impression on visitors to your site. Choose images that reflect your school's values, culture, and student life. This will give prospective students an idea of what your campus is like, and possibly make them want to visit.
You can also highlight student and alumni achievements on your site to show that your institution has a lot to offer. By pointing out the successes of people who have already chosen your school and thrived, you'll make students want to do the same. If an alumnus recently received a prestigious award, link to it. If a current student is working on an impressive project, write an article about it. If a recent graduate already has a success story, tell it. These stories let students know that your institution is a place where they can do great things.
MAKE IT EASY TO FIND INFORMATION
Choosing a college or university is no easy task. It requires a lot of research, and prospective students need a few key pieces of information from every institution. While photos and stories that show student life and successes are great for giving your site personality, you also need to make sure that possible applicants can easily find these important figures.
Provide clear navigation to important information like cost, available majors, financial aid, and application materials. Prospective students will appreciate this, and it will make it all the more likely that they'll choose to apply to your college or university.
This ease of navigation is also important for keeping current students and faculty members happy. Students need your website to register for classes, complete coursework, and access information like library hours and event calendars. Faculty need it to effectively communicate with students and stay up-to-date on college news. Making all of these things simple and straightforward is easier said than done, but a solid web design for your college or university will address all of these needs.
GIVE A SENSE OF YOUR ONLINE MODEL
If your institution is entirely online, you don't have the option of focusing your website on physical attributions and student life. Instead, you have the opportunity to give prospective students an idea of what it would be like to take courses and earn a degree on your site.
The most important component to consider, then, is the ease of navigation. If it is difficult for prospective students to find basic information, they won't be inclined to spend hours a day using your site for educational purposes.
On a less critical, but also important, note, your site should be visually appealing. Students in your online programs will likely be looking at your site on a daily basis. They will appreciate a sleek design that is free of clutter and nice to look at.
When done right, the web design you choose for your educational institution will be useful to both prospective students and current students and faculty. These web design tips for educational institutions should help you meet the needs of everyone who visits your site, but if you're unsure of how to put them into practice, don't hesitate to contact us. We are more than happy to assist you in creating an effective website for your college, university, or other educational institution.
Contact Us
Knowledge Base
Learn about website design for your industry and get answers to common questions.
Learn More