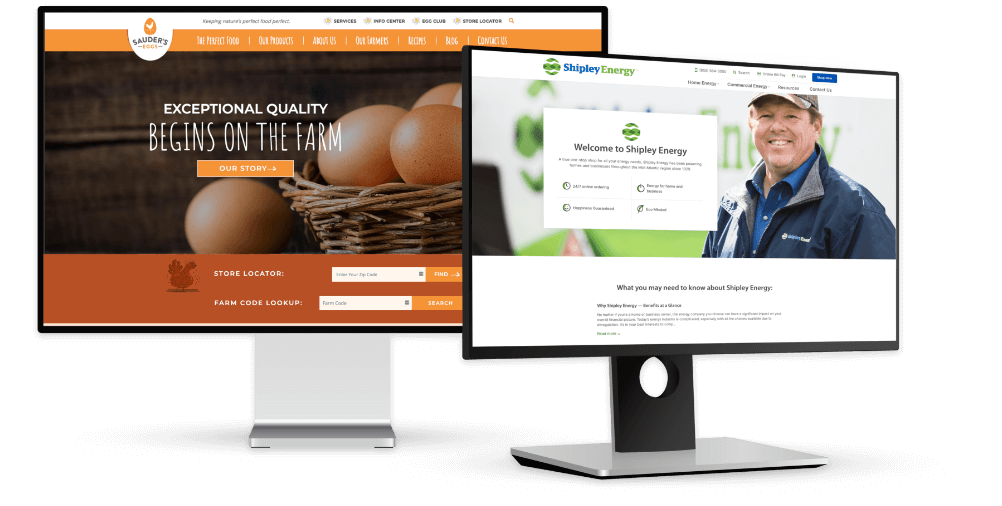 WHAT SHOULD A LAW FIRM WEBSITE LOOK LIKE?
Designing an effective website to represent your law firm can be tricky. You want a website that is professional, easy to use, and reflects your firm, but you aren't sure how to accomplish that without breaking the bank on a new design.
Here are some tips for web design for law firms that might come in handy as you review the design of your current site and consider whether or not you need a new one.
Request a Free Quote
PLACE YOUR CONTACT INFORMATION FRONT AND CENTER
When someone looks up law firms online, they are looking for a lawyer they can consult on an issue they are having. Because of this, it's very likely that a visitor to your website is going to contact your firm for help.
The best thing you can do to encourage this, design-wise, is to make your contact information as easy to find and use as possible. Is your phone number visible in the header of your website? Can someone email you in a single click? If not, try to make these changes to encourage potential clients to get in touch with you.
No one wants to dig through links to find your location or phone number, so try to place this information somewhere visible. This will help keep visitors from getting frustrated and leaving before they ever make contact with you.
CREATE A SIMPLE SITE NAVIGATION
When you look at the navigation or menu on your website, is it simple and clutter-free? Or is it many levels deep with multiple links and pages to browse through?
Along with making contacting you easier, you should also change the design of your law firm's navigation so that it is as simple as possible. By giving visitors fewer choices, you can increase the chances of them picking the right ones.
Website users are easily distracted, so be sure to only place the most important pages in your navigation. This probably means reducing the amount of links currently there. However, you can still link to other pages from your site footer, or from within other pages, so that those interested in certain topics can get to them when they want to.
AVOID STOCK PHOTOS WHEREVER POSSIBLE
Authenticity is a crucial part of any law firm website design. Potential clients come to your site looking for legal advice, the name of a lawyer they can trust, and next steps in their already very stressful process. When they come to your site, what is the first impression they get?
If the first thing someone sees on your website is a stock photo, you should take action to replace it as quickly as possible. Consumers know what stock photos look like, and they're not very likely to believe that your law firm employs a team of always-smiling people in suits with hairstyles from the 90s!
You should be using real photos of your firm, your legal team, and your location. This not only makes a visitor more likely to trust your firm—it also gives potential clients a realistic picture of what to expect when they visit you in person.
USE RESPONSIVE DESIGN
Finally, you should aim to have a website that looks great on not only desktop computers but also mobile devices like smartphones and tablets. The best way to accomplish this is through responsive design.
Responsive design refers to a design method where content is automatically scaled to fit any screen size. For example, a website may display on a large monitor with a drop-down menu at the top, but the same website would show a menu button that you can tap to open on mobile devices. Responsive design has become the standard in mobile-friendly web design, and we build all of our sites responsive out of the box because we know how important it is.
Many people now use their mobile devices to look up information on the go, including lawyers and law firms. By having a responsive website, you can ensure that you are giving these visitors the best experience possible—and keeping them on your site instead of shooing them away to a competitor's.
Now that you've read these tips for web design for law firms and lawyers, are you thinking that it might be time for a redesign? Or do you want some more advice on how to improve your site? Contact us online today to find out how we can create a professional, engaging website that accurately represents your firm.
Contact Us
Knowledge Base
Learn about website design for your industry and get answers to common questions.
Learn More